ALJ High School Reunion Class of '63
55 and going strong!
October 20, 2018 at the Echo Lake Country Club
6-7 p.m. Cocktail Hour (cash bar)
7-11p.m. Buffett dinner and dancing with DJ

$65 per person
Please send checks made out to Don Fuchs.
Don Fuchs
14 Sunrise Lane
Upper Saddle River, N.J. 07458
Phone: 201-327-8154 home 845-216-1056 cell
E-mail donfuchs87@gmail.com

Echo Lake Country Club
515 Springfield Ave
Westfield, N.J. 07090
908-232-4141

Hotel accommodations:
Holiday Inn
36 Valley Road
Clark, N.J. 07066
732-574-0100
Reservation Procedure:
A block of rooms are reserved from October 19-21, 2018.
For a special group rate guests must call 1-888-465-4329 and ask for the ALJ H.S. Reunion Class of 63 and group code ALJ. Guests can also make their reservation through www.holidayinn.com/clarknj, entering their arrival and departure dates and entering the code ALJ to receive the special group rate.
Rates without breakfast are $109/ night plus 15 percent N.J. sales tax.
A shuttle will be available between the Holiday Inn and the Echo Lake Country Club.
HALL OF FAME DINNER ON MAY 18, 2017
Class of 2017 Inductees include
Dr. Natalino S. Carrea (Class of 1958) – Crusader Pride , As an ALJ Senior, Dr. Carrea composed the music and wrote the lyrics for the ALJ Alma Mater – "O Regional" which is now "O Johnson High". Attended Montclair State University for Bachelors of Art 1962, Montclair State University for Master of Arts 1970 and Rutgers University for a Doctor of Education 1984.Nat taught Vocal and Instrumental Music in the Clark NJ public schools grades K-8 from 1962 to 1973.Director of Adult Education and Principal of Middle School grades 7-8 from 1974 to 1998.United States Coast Guard Captain 100 Ton Licensed Master 1999 to present. Marine Management & Education, Inc. owner 2001 to Present (Marine services in the delivery of Vessels from Maine to the Bahamas.Married with 6 children and 11 grandchildren.
Mr. Frank Spaziani (Class of 1965) – Accomplished Professional. Mr. Spaziani played college football at Penn State University before beginning his coaching career as a graduate assistant at Penn State. Mr. Spaziani became an assistant coach at the US Naval Academy and then moved to the University of Virginia and becoming the defensive coordinator from 1985-1990. He then moved to Boston College serving as the defensive coordinator for ten years before becoming head coach for five years. Frank currently is on the football staff of New Mexico State University as its Defensive Coordinator.
Mr. Wayne Graczyk (Class of 1966) – Accomplished Professional. Mr. Graczyk became a sportswriter for the Japan Times in 1974 and continued to write a column for the paper to this day. In 1977 he also became the Sports Editor of the Tokyo Weekender and continued in this position until 2004. For the past 40 years, Wayne has published and edited the Japan Pro Baseball Fan Handbook and Media Guide. In addition to his writing, Wayne was well regarded broadcaster in Tokyo serving as the play-by-play broadcaster for the Tokyo Giants.READ MORE AT http://aljalumni.org/?sitePage=custom&pageURL=school_files/aljalumni/wayne.htm
William Duffy (Class of 1967) – Community Contributor. After serving in the US Army, William Duffy began a career with the Clark Police Department in 1972 promoted to the rank of captain in 1989. He retired from the Clark Police Department in 2000. Bill made it his passion to research the Clark Fallen heroes in 1972 as a way to remember all those from Clark who gave their loves protecting our country. Bill has continued with his research and honoring these men to this day and still coordinates the Memorial Day services for the town and presents his information to the schools and various organizations.
Dr. Kenneth Petren (Class of 1981) – Accomplished Professional. Dr. Petren received his undergraduate degree from Princeton in 1985 and his Ph.D. from the University of California, San Diego in 1994. He has been a professor at the University of Cincinnati for the past 16 years and founded the Petren Lab on the campus which advances the work of Charles Darwin through the use of modern technology. Dr. Petren is currently the Dean of the McMicken School of the Arts and Sciences at the University of Cincinnati.
CLICK BELOW FOR DINNER DETAIL & RESERVATION INFO.

SCHOLARSHIP ANNUAL DINNER
The annual Arthur L. Johnson High School Alumni Association's Scholarship and Hall of Fame dinner was held on May18, 2017 at the Gran Centurions. Approximately 190 guests attended to support the association's 2017 six scholarship winners and five Hall of Fame inductees.
Scholarship chairperson Dolores Toth introduced the six recipients of 2017 scholarships:
Matthew Gallo (sponsors Kenneth & Patricia Hauswald '63 Medical & Nursing) Cameron Hund (Alumni Association Scholarship) Janelle Pyar ( Susan Bakum Carovillano'61 Memorial), Raymond Williamson (Donald Storms '59 Scholarship) and Marcela Valenzuela and Alessia Vorrius (Ralph Marano,Sr.'65 Vocational Scholarships).
ALJHS Establishes Alumni Association
HALL OF FAME CLASS OF 2014
HALL OF FAME CLASS OF 2015
HALL OF FAME CLASS OF 2016
The annual Arthur L. Johnson High School Alumni Association's Scholarship and Hall of Fame dinner was held on May 5 at the Gran Centurions. Over 185 guests attended to support the association's 2016 Hall of Fame inductees and the ALJ scholarship winners.
ALJ Principal and alumnus Richard Delmonaco introduced each of the 2016 Hall of Fame inductees and presented each with a plaque and a Crusader blanket. The inductees were:
Mildred Midkiff (Distinguished Faculty)
Award accepted by Al Lundgren
Eugene Castagna '63 (Accomplished Professional)
Meg Columbia-Walsh '81 (Accomplished Professional)
Steve Shohfi '71 (Crusader Pride)
Vincent and Eileen Vaccaro '72 (Community Contributors)
Art Lundgren '59 (Volunteer/Crusader Pride)
While Shohfi was introduced, his song "To Be A Crusader" played. In addition, all the guests (in honor of Miss Midkiff) sang "The Lord Bless You and Keep You" led by Phil Frowery.
The emcees for the evening were Delmonaco and Lundgren. The committee chairperson was Bettyanne Tortorello. During the buffet dinner, attendees watched a video, edited by Phil Scardilli, that highlighted remarks made by previous Hall of Fame recipients. In attendance were original Hall of Famers Dr. Ken Hauswald '63 and Alan Richer '72. Representing the 2015 inductees were Henry Varriano '61 and Robert Kastner, a distinguished faculty member who taught at ALJ for over three decades.
To close the evening, Valerie (Kastner) Boyle led the guests in singing the ALJ Alma Mater (original words and music by Dr. Natalino Carrea '58, EDD).
Be sure to check out the list of reunions and events posted to the left in "Upcoming Events". If you are a planner of a future event, be sure to read "Event planning information / add an event" for tips and information to make your event a success.
Keep your e-mail and mailing addresses current and you'll receive the details for all alumni information, activities, events, and reunions.
Share via Facebook, Twitter, E-mail and More
ALJHS ALUMNI ASSOCIATION MISSION
As a 501(c)(3) non profit corporation, our mission is to provide the current students of A.L. Johnson High School with educational, instructional, and financial support by capitalizing on both the resources and life experiences of alumni.
To make your tax deductible gift by credit card just click on "Donate" Button and follow its easy directions. Join us in this challenging endeavor today. Thanks!
THANKS TO OUR 2017 ALUMNI ASSOCIATION DONORS
2018 Hall of Fame Application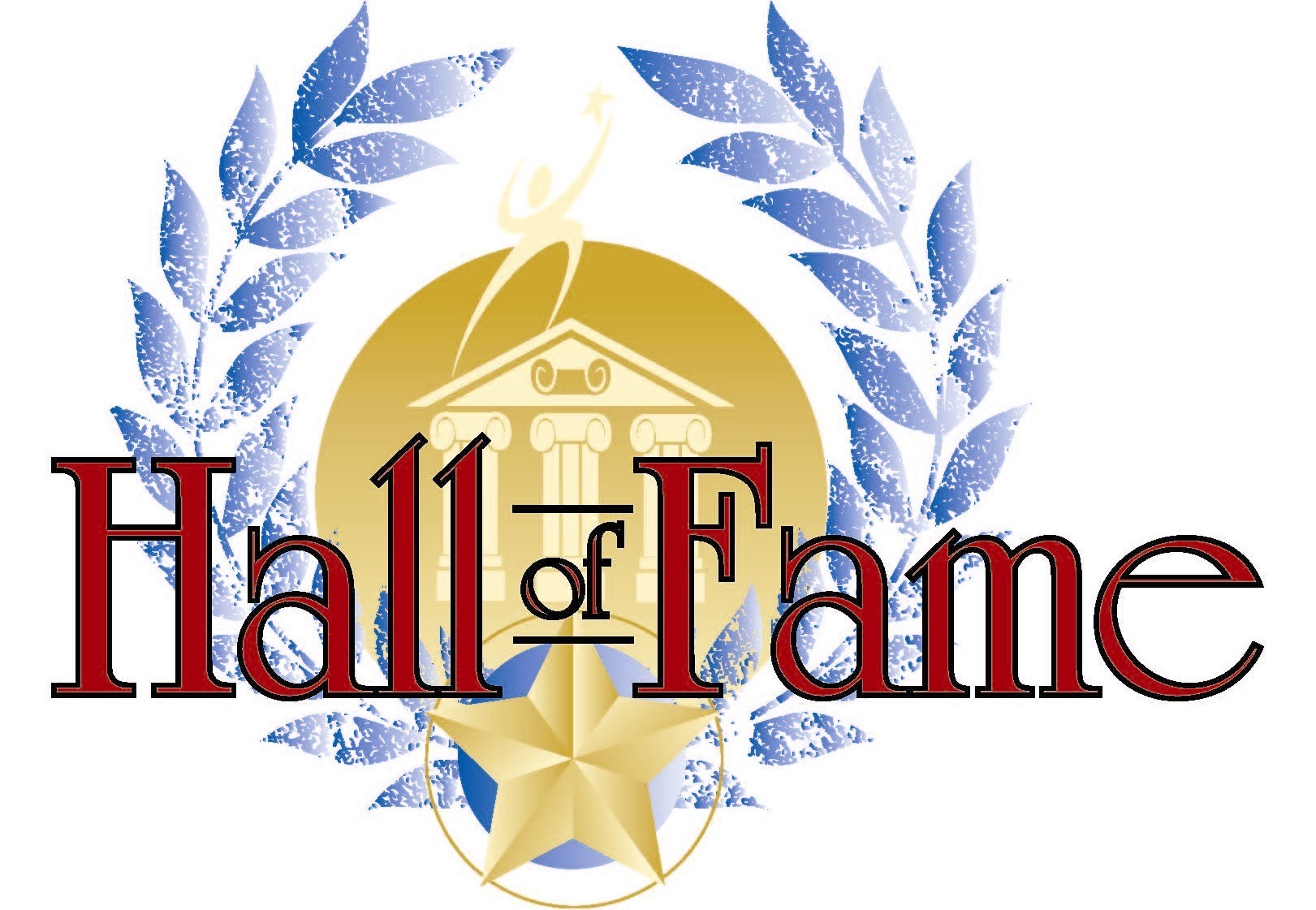 The Arthur L. Johnson High School Hall of Fame was created to honor distinguished Faculty and alumni individuals associated with the high school, who have contributed in a positive manner to their profession, their community, or to the students of Arthur L. Johnson High School. There are five categories listed below for which an individual can be nominated. Hall of Fame recipients will be recognized at the Annual Alumni Dinner in May of each year, at the ALJ Senior Awards Ceremony in June of each year, on the school's Hall of Fame website, and in the permanent display at the high school.
Click More Details above to download the Hall of Fame Application

'86ERS GATHER FOR 30TH REUNION
Nancy Bridgman-Morris reports that on April 9, 2016, her Arthur L Johnson High School Class of 1986 held its 30th year reunion at the Gran Centurions in Clark. A total of 50 classmates got together to catch up after all these years. A full buffet was offered,including a dessert table consisting of cannoli cones, cookies, éclairs, cream puffs and cake. The guests enjoyed a DJ and large photo booth for entertainment. The night consisted of 80's music, fun with props in the photo booth and great conversation. Thank you to everyone who attended and made it a night to remember. The committee had a great time organizing the event! Mark your calendars for 2021!
CRUSADER REUNION ASSISTANCE
Reunion Planning
So you've been crowned organizer of your class reunion. It's time to celebrate life's successes and renew old acquaintances. It's also time to start losing the pounds, covering the gray and planning a reunion to remember. Here you will find everything you need to know about planning a successful high school reunion . . .
So what are you waiting for? Start planning and sharing your event today! Ed Wepprecht '64 is a reunion mentor that you can reach through this website and is anxious to share his approaches with you and your Committee.
Ed headed up his 50th Reunion committee and attributes their record attendance and remarkable success in large part to an early start and their detailed organizational planning. His tips include....
Latest Messages & Discussions
ALJ Alumni Pages and Links